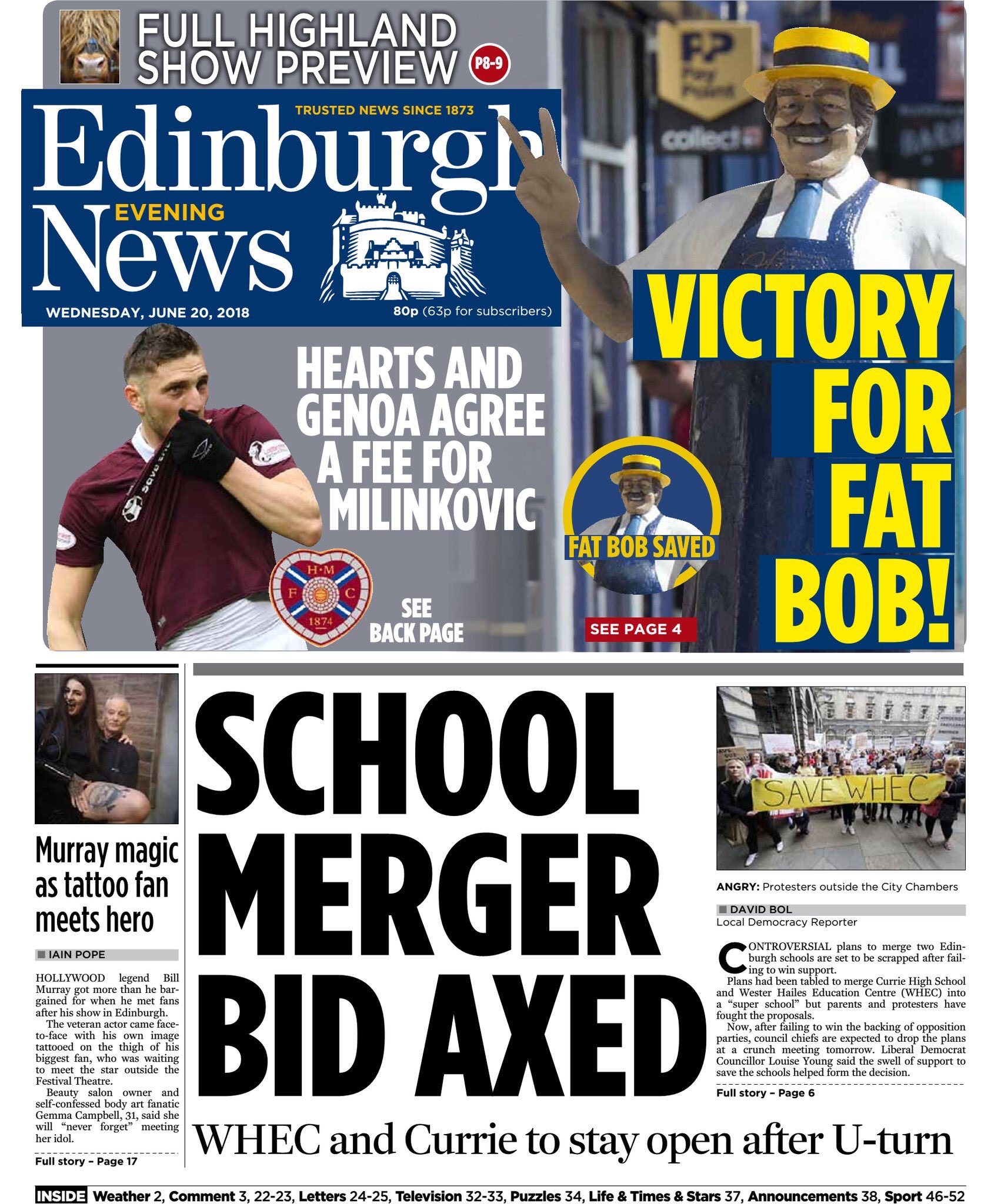 The news that the proposed merger of Currie Community High School and Wester Hailes Education Centre has been binned is fantastic. This decision only impacts on a tiny part of my Ward, but it is hugely important for the children that live there (now and in the future).
Abandoning the ill-considered merger and investing in the schools at their current sites is right because it means everything that is special about them can be protected, but we can invest in making them even better.
The focus now must, however, be on reimagining WHEC to ensure every child in its catchment can reach their full potential. Rebuilding WHEC alone won't do that, we have to invest in nursery and primary education feeder routes, and establish links with the college and university on its doorstep.
This partnership is important as the attainment gap can't be solved in high school alone – that was the folly at the heart of the argument for the doomed merger.  Early years and primary education is where the real work needs to be done. We should be using high school to amplify those gains, and I feel working with local colleges and universities is key to that. Indeed, I've already had informal chats with an Edinburgh university about how they can work with WHEC.
Although protecting CCHS and WHEC was always the right decision, reaching that point has taken longer than needed and caused more upset than necessary. The hard part, however, is finding the money to regenerate these schools and others in Edinburgh like Liberton High. The Scottish Government have delayed releasing funds again and again – the latest is that an "announcement" may be made at the end of the year, but there is still no guarantee of funding.
I have therefore written to every Councillor in Edinburgh asking them to have their party's MSPs stand up for Edinburgh and make the case for investing in our schools – not least Gordon MacDonald MSP who represents the Currie / Wester Hailes area. I have also asked that all the Edinburgh Council Group leaders write as one to John Swinney demanding that funding be made available.